Ticket price is $30.00
Price includes a sweatshirt, drink specials, and heated transfer in the KC Live Block of Power and Light District on December 14th.
Join the PURPLE TEAM to help Bags of Fun KC win!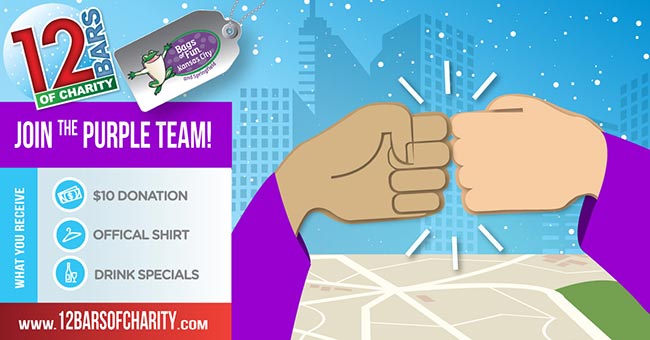 For a list of participating bars and charities, or to register go to the "Get More Details" link to the right.
---
The 12 Bars of Kansas City was created to help local charities build awareness, attract local members, and raise money for their organizations. In addition, we aim to drive revenue to the local bars and restaurants. This being the third year, we are expecting to raise over $7,000 for local Kansas City charities! When you purchase a ticket, $10 goes directly to the charity you sign up under.