Come on Kansas City! Let's show the world why we are special! Join this new philanthropic movement, and help spread kindness and joy throughout our community!
STEP 1: Buy a #KCcares t-shirt! 100% of the proceeds go to a local charity, Bags of Fun KC, whose mission is to make a difference in the lives of children who are faced with fighting cancer and other long term life threatening illnesses.
STEP 2: Pay it forward! Wear your shirt and: do a good deed, random act of kindness, or an act of service.
STEP 3: Spread the word! Using social media and #KCcares, post about your experience and challenge someone else to do the same!
WE ARE CHALLENGING YOU TO BE A PART OF THE POSITIVE CHANGE!
How to get a t-shirt:
Stay tuned into our facebook page to find out where we will be selling them this weekend! Buy them in person- save on shipping!
Order shirts on our website (shipping fee will apply) by clicking the order button in the top right corner of this page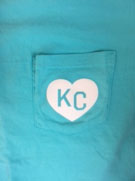 Comfort Colors, 100% cotton, preshrunk, pigment dyed, unisex sizes (boxier fit with pocket) and ladies sizes (tighter fit, no pocket) short sleeved
Unisex sizes $20.00 each… add $3.00 for XXL and XXXL (pocket) Adult ladies' sizes $20.00 each (no pocket)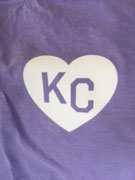 Comfort Colors, 100% cotton, preshrunk, pigment dyed, ladies (tighter fit), short sleeved, no pocket.
Adult ladies' sizes $20.00 each (no pocket)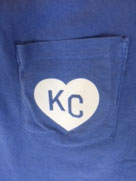 Comfort Colors, 100% cotton, preshrunk, pigment dyed, unisex sizes and youth sizes, short sleeved, with pocket.
Adult sizes $20.00 each…add $3.00 for XXL and XXXL (pocket)
Youth sizes $18.00 each (no pocket)
---