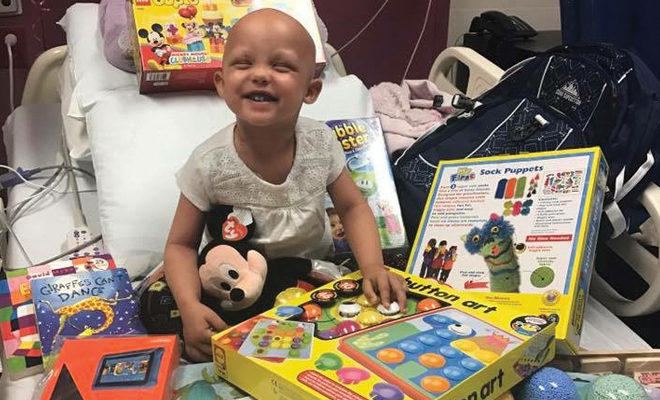 By HERLIFE Magazine:  Almost every day in the Kansas City area, a child is diagnosed with cancer. From that moment, their world will change, bringing treatment plans, surgeries, shots and hospital stays into their immediate future instead of play dates, birthday parties and vacations. What started as a mother's wish to offer a playful respite for her daughter fighting brain cancer has become the motivation to help reclaim the innocence of childhood for those that are threatened by the realities of their medical condition.
---
 Bags of Fun Kansas City What We Do
Bags of Fun Kansas City 5 Year Anniversary
Bags of Fun Springfield story courtesy of Fox 5 News
Bags of Fun story courtesy of NBC affiliate KSHB Channel 4 in Kansas City. First aired 9/7/12.